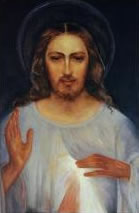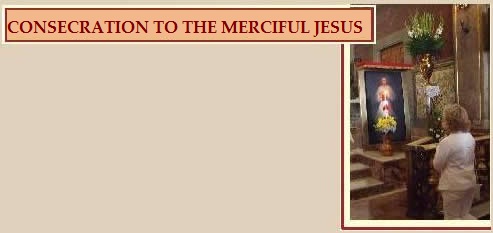 Oh merciful Jesus!, Your goodness is infinite and the treasures of your grace are inexhaustible. I surrender myself to your mercy that surpasses all Your works. I consecrate myself totally to you to live under the rays of Your grace and Your love that flowed fron Your Heart pierced on the cross.
I want to make Your Mercy Known through the corporal and spiritual works of Your Mercy, especially for sinners, comforting and assisting the sicks and suffering poors. But You will protect me as your possesion since I fear everything from my weakness and expect everythig from your Mercy.
May all humanity understand the unfathomable abyss of your Mercy so that by putting all their hopes in It, It may extol it for all eternity.
Amen.